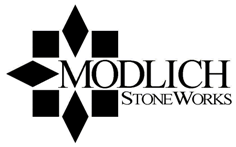 Just over a month ago we launched our new website with a lot of great information about granite countertops, marble countertops, and natural stone countertops in Cincinnati and Columbus. Like any online resource, www.modlichstoneworks.com will always be a work in progress; a place to share new ideas, product offerings and special events.  It's our hope is that we provide not only our current customers, but also people who come to our site through Google or by referral a wealth of information to help you start your kitchen, bath or office remodeling project. We hope that we've provided you with enough information to get started and that what you don't find here, you'll ask us about. It's easy, just give us a call or fill out our contact us form.
Kitchens
Whether you're looking to replace your kitchen countertops in Columbus or need someone to come in and reseal your granite countertops, the team at Modlich StoneWorks can help. Our design team works with you every step of the way when you need to replace your countertops. We can recommend the right color scheme to go with your existing cabinets and décor and we can work within your budget. We come to your home and do all the measurements for you.
Bath
Many homeowners are updating their bathrooms with granite countertops. We've heard from our customers that stone helps to create a tranquil spa atmosphere in their own home. Replacing counters, floors, and even walls in the bath is done with our design and measuring services much like the kitchen. We want you to feel the highest level of comfort with our services.
Office
Many businesses are replacing the conference table tops with granite, marble or other type of natural stone for a durable and easy to clean and maintain surface. Not only is natural stone more durable than wood or laminate in that it resists scratching and water damage, but it also adds a level of sophistication to a space that your customers spend time in. Of course, if you love your granite in your business' corporate office, we offer the same products for your home office as well.
Unique Spaces
Our customers have asked for some unique applications for our products and we have delivered! From outdoor swim up bars to stair banisters and railings, outdoor kitchens and fireplace hearths, our team loves to think outside the box. Share with us what you're thinking and we'll recommend the right natural stone product for your application and work with you to bring your vision to life.
Let us know what additional information you'd like to see on our website. Perhaps we've missed something or maybe you have an idea for our next blog topic. Just let us know how we can best answer your questions and provide you with the right information. Thanks for visiting and please feel free to give either of our offices a call with any question at any time.