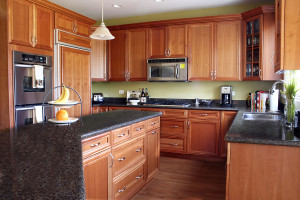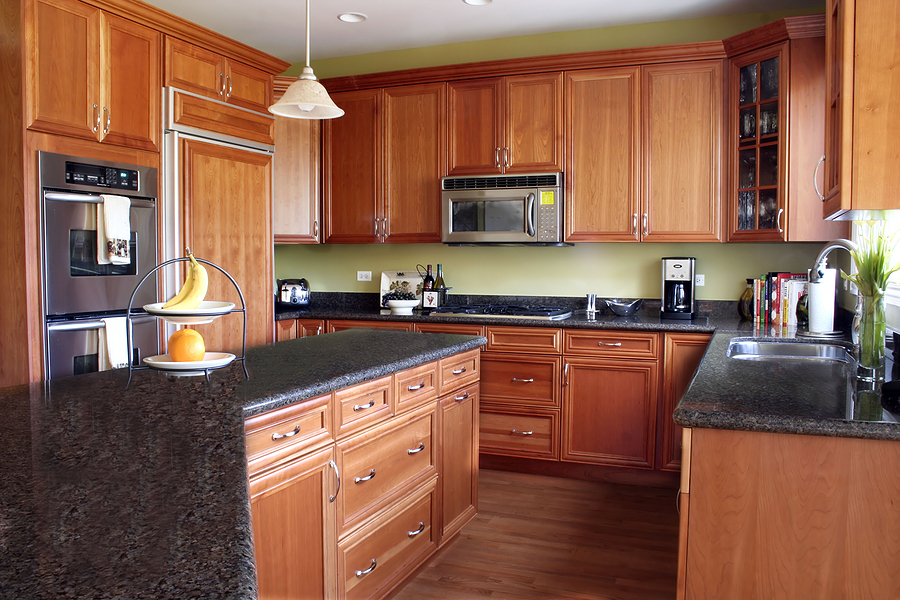 Remodeling your kitchen can completely change the look of one of the central living spaces of your home. Remodels can entail tearing down walls, rearranging the location of appliances and cabinets or simply introduce new natural stone countertops and fresh coat of paint. Depending on the scope of your project and the size of your kitchen, a remodel can run into the tens of thousands of dollars but there are ways to save money while remodeling.
Kitchen Cabinets – If you're looking to keep the kitchen in the same configuration, consider cabinet refacing or painting your cabinets. If you are tearing out and starting over in your kitchen, watch the pricy add-ons from the cabinet manufacturer. You can often purchase drawer and cabinet pulls and drawer organizers for much less than the manufacturer offers. Additionally, fancy pull out shelves and Lazy Susans increase the cost of cabinets dramatically.
Appliances – Many people doing a remodel want stainless steel appliances. You can save money by shopping around and by looking in the scratch & dent or floor model section of stores. If you know the layout of your kitchen when you're making the purchase and the imperfection is in a location that will be hidden by a cabinet or wall, take advantage of the discount and make the purchase.
Countertops – Natural stone countertops are the choice when remodeling. One way to save money is to be open to the type of natural stone you're considering. Pricing between marble, quartz and granite countertops can vary by thousands of dollars. Another money saving option is to look in the remnant room of your natural stone supplier. If your kitchen has several smaller counters, you can often find the same pattern that came from different slabs in the remnant area. Look at them and see if the pattern coloring is close enough based on the location they'll be in your remodeled kitchen and ask your sales person if the pieces will work for the spaces you have.
Flooring – Although tile and wood flooring are the choice of many homeowners, you can find laminates with great finishes that can be nearly half the cost of tile or wood and have a similar look. Speak with your flooring provider about your budget and the options they recommend. Today's laminate products might just surprise you.
Depending on the scope of your project, you can find ways to save money and keep within your budget. Ask questions of each of your vendors and make sure they know your budget when you start the project so they can give you the best recommendations for each part of your remodel. When you are ready to talk about your quartz, marble or granite countertops in Columbus, contact Modlich Stoneworks and the team will work with you within your budget.