Although people often interchange the terms quartz and quartzite, they are different stone products. The primary difference is that quartz countertops are entirely man-made whereas quartzite countertops are natural stone much like granite or marble. Both offer multiple, but unique benefits, and both have very few drawbacks.
Quartzite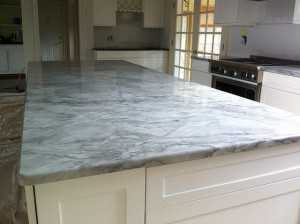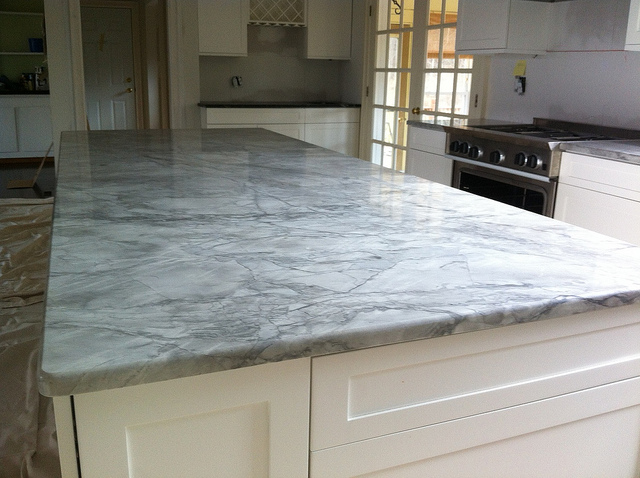 If you choose quartzite countertops for your home or office you will have an extremely durable countertop. Quartzite is resistant to most acids that are used in cooking like lemons and vinegar so an accidental spill doesn't stain or corrode your countertop. Pure quartzite is similar in its look to marble in that it can be nearly pure white. However, because there is not a lot of pure quartzite available, it is more expensive than both quartz and granite. Beware of someone selling something they are advertising as quartzite at the same price as quartz or granite because there is a high probability that you are not getting pure quartzite but rather a quartz product.
Quartz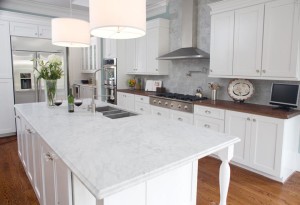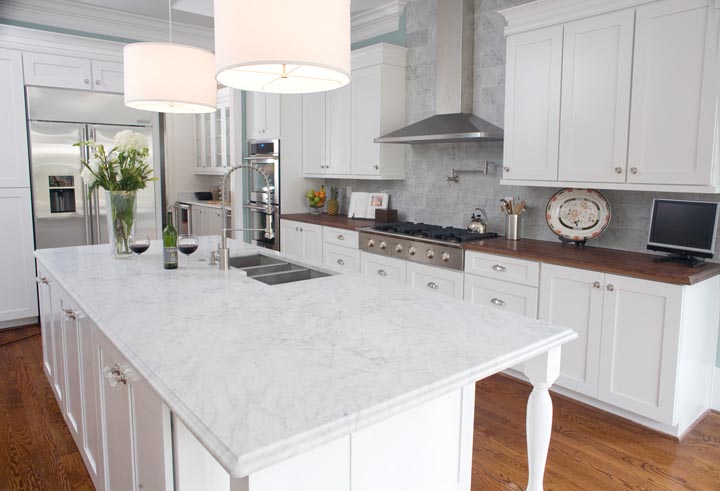 Quartz countertops are a great choice when you are looking for a durable product that requires little maintenance. Quartz is an engineered stone product primarily from quartz and a silicon resin. Because it is man-made it has some benefits over natural stone. One is the consistency in pattern. Some people prefer a pattern that is consistent throughout a room and only quartz can offer that. Other people choose quartz countertops because they come in many colors as the resin used to bind the quartz crystals can contain dye. One drawback of quartz is that it is often more expensive than granite and isn't as heat resistant as true natural stone.
When it comes time to choose your new countertops, both quartz and quartzite are excellent products with different benefits. Once you have weighed all the options for your new countertops, we invite you to our showroom where our natural stone fabricators in Columbus can show you actual slabs of stone or samples of quartz.  Seeing the product that will go into your home first hand and understanding the cost is the best way to make a final choice. Feel free to stop into our showroom or give us a call at (614) 859-6596 to schedule an appointment.