We often have people call us and ask if we carry Carrara countertops but when we hear that question we know that we have some education we need to do with our clients. Carrara is type of marble that has been used since ancient Rome. If you call us asking about Carrara we will talk to you about marble countertops or vanities.
Carrara marble comes from the Carrara region of Italy (A short drive west from historic Florence). It is usually white or a blue-gray in color, with grey veining. Carrara marble is the most popular type of marble we sell because of its historic beauty. You may hear or read that marble for you kitchen countertop has some benefits and some drawbacks.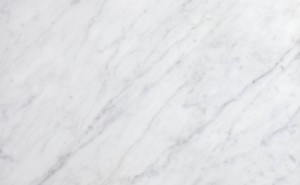 Carrara is a beautiful pattern of natural stone, however, because it is marble, it is prone to staining, etching and scratching. Our point of view regarding marble countertops is that some people are looking for an aged warm look in their space. Perhaps you have rehabilitated a historic home and marble countertops showing a patina from etching and staining work well with the home's history.
If you realize that with kids in your home and your busy lifestyle that Carrara marble might not be the best choice, Modlich Stoneworks offers many patterns of quartz that are similar to the white and gray of Carrara marble. Two alternatives often chosen for their similarity to the Carrara pattern are London Grey Caesarstone and Lyra Silestone.
We invite you to come to our warehouse and look at the slabs of marble, granite, quartz and other natural stone we have in house, and see if any of those meet your color and style needs.